The following screen shot where created using Windows 8
Main booking sheet. This sheet displays color coded reservation based on it guarantee status, right click the mouse button and a pop up menu will be displayed from here you edit reservation etc. Right click on an empty room will give you the option to make a new reservation. The booking sheet is based upon a pencil and paper booking sheet most people are familiar with. You can select between the standard tool bar (insert) or the new ribbon toolbar.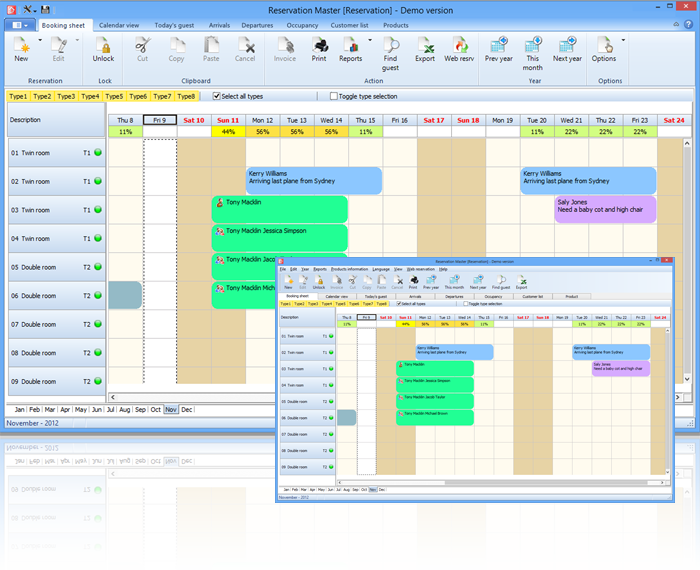 Calendar view. This sheet provides you with an overall occupancy status for the selected year beside this you will find a listing of available rooms and occupied rooms on the right hand side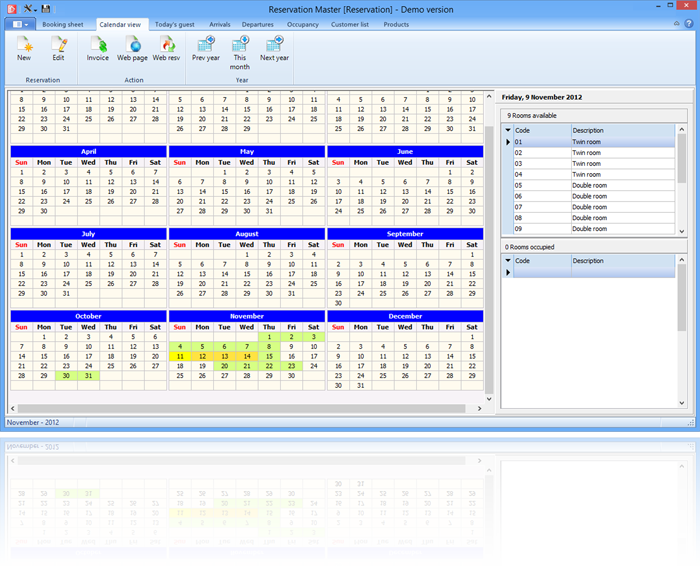 Occupancy screen. This screen display reservation over a selected period in a grid which can be sorted in many ways finding a guest is a breeze. You also have another 3 diferent screen displaying Todays guest, Arrivals and Departure.
Also in a similar format you will find the Customer list and Product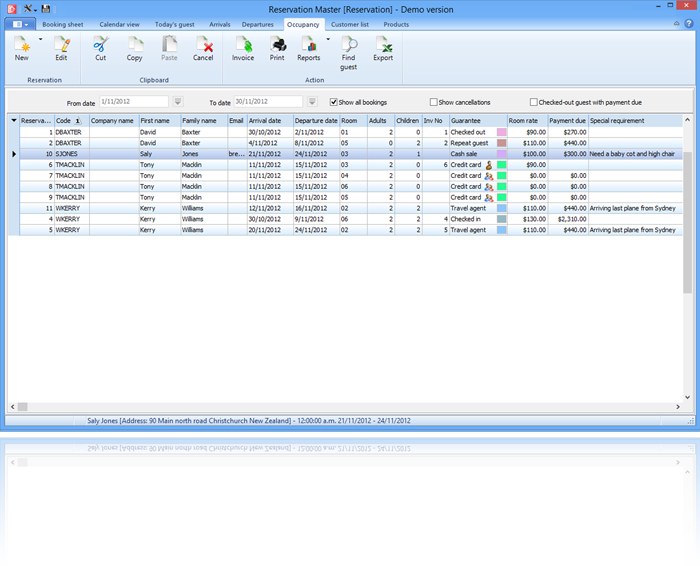 Reservation Details. From this dialog widows you can enter or edit reservation details. A similar dialog window is available for group reservations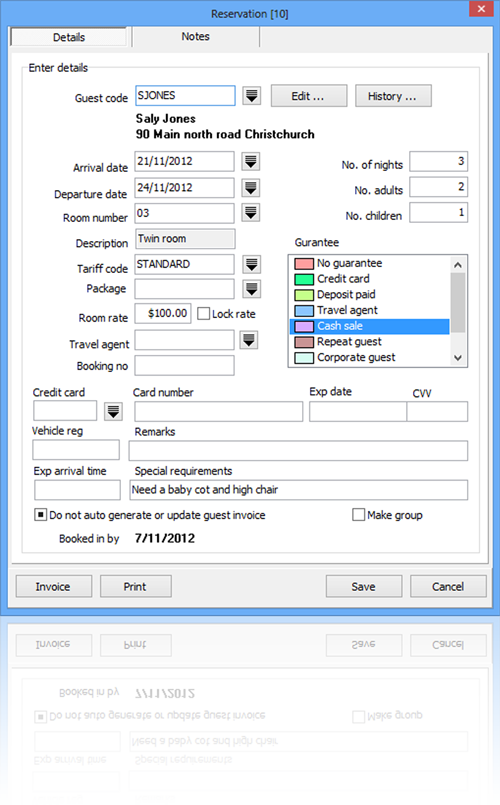 Guest invoice. Invoices are maintained for each guest the program will use the room information to automtically calculate the room charges. Products sold onsite can be added to the invoice and can be customized base on requirements.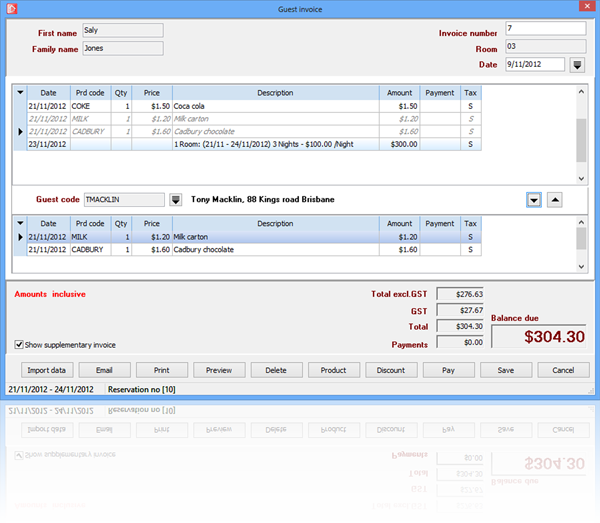 Invoices. There are a total of 6 custom desinged invoice are available for you to chose from these can be printed in A4 or A5 size and can include your company logo if required. You can also select the POS printer to printout your invoice. In the event that you would like to design your own invoice you can do so using a MS word invoice template